5 Reasons to visit Trakai in 2022
1. Trakai celebrates its 700th Anniversary!
This year Trakai celebrates its 700th anniversary as a city. We will be celebrating this anniversary throughout the year with a variety of events. One of the highlights of the year will be: Trakai700 – the history goes on…
Trakai history started from a small settlement of the Old Trakai (3 km from Trakai). This village is associated with the names of Grand Dukes of Lithuania Gediminas, Kęstutis, Vytautas. During their rule, severe battles with the Teutonic Order took place in Lithuania. This settlement was the capital of Lithuania for about seven years (till 1323). The Grand Duke of Lithuania Vytautas was born here in 1350. After castles were constructed in the New Trakai, the castle of the Old Trakai lost its importance and was not subject to reconstruction. So the present Trakai grew in this way in the second half of the 14th century. In 14th – 15th centuries, Trakai played an important role in the battles with the Teutonic Order. In 1392 – 1492, the town was an important residence of the Grand Duke.
Mark your calendar for the Trakai 700th Anniversary Celebration events presented on
www.trakai-visit.lt/events.
One of the biggest event will start at the first weekend of June by "Trakai Summer 2022", the city will be filled with events and good company from Friday to Sunday. Hope you'll join us!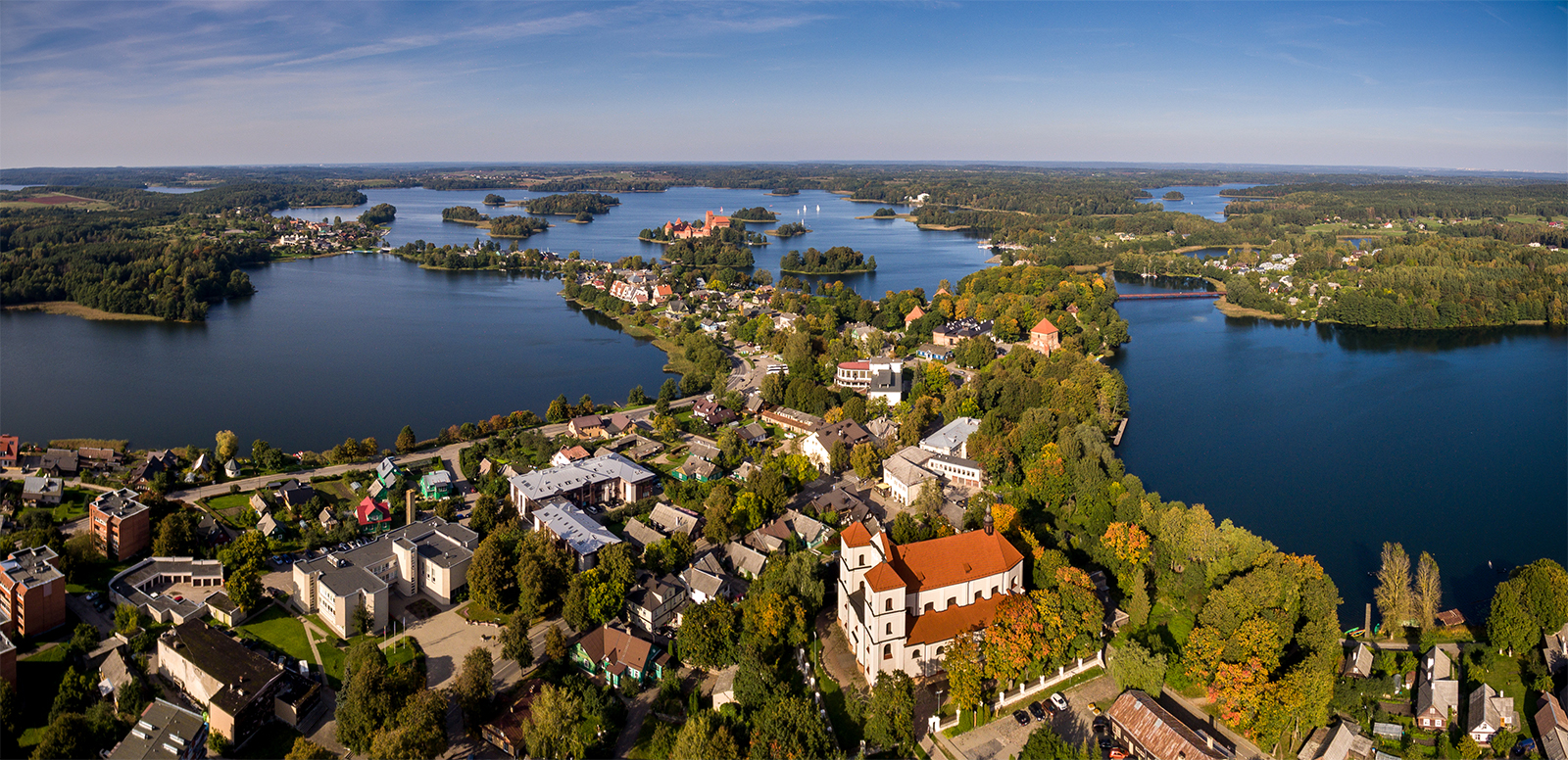 2. 2022 – the Year of Lithuanian Karaims
Parliament of the Republic of Lithuania has declared 2022 – the Year of Lithuanian Karaims.
One of the greatest distinctive feature that makes Trakai so unique – Karaim community. It all started in around 1398 when Vytautas, the Grand Duke of Lithuania, brought some 380 families belonging to this ethnic group to Trakai after his victorious battle in Crimea in the 14th century. After settling in Trakai, the Karaim community formed two distinct groups – warriors and civilians. The warriors protected the castles and the bridge leading to Trakai Island Castle. However, a greater part of the civilian Karaites cultivated land, grew vegetables, engaged in small crafts and trade, ran inns and engaged in other activities.
The Karaim community has preserved their religious beliefs, customs, traditions, and, most importantly, their language, throughout the centuries of their history in Trakai. For this reason, people sometimes describe Trakai as the Karaite capital of Lithuania and of the world.
Follow our event calendar on www.trakai-visit.lt to find out about upcoming events in 2022.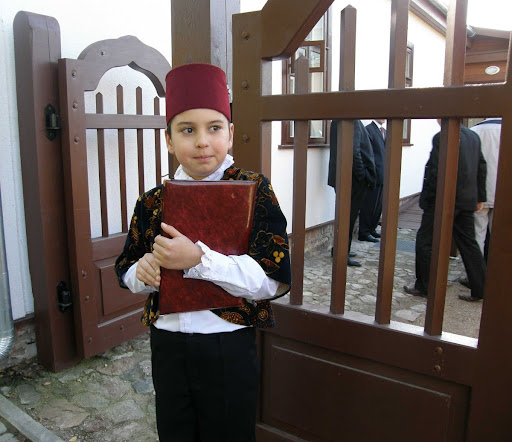 3. Historical, Cultural and Nature Heritage
Historical capital of ancient Lithuania fascinates with its wooden architecture, medieval castles, and magnificent nature. Today Trakai is well known not only because of Trakai Island Castle. Here worth to visit Užutrakis manor Estate, Peninsular Castle, Karaimes street, karaims temple Kenesset, Takai Basilica, Angels' hill and other historical spots which should be saved for future generations.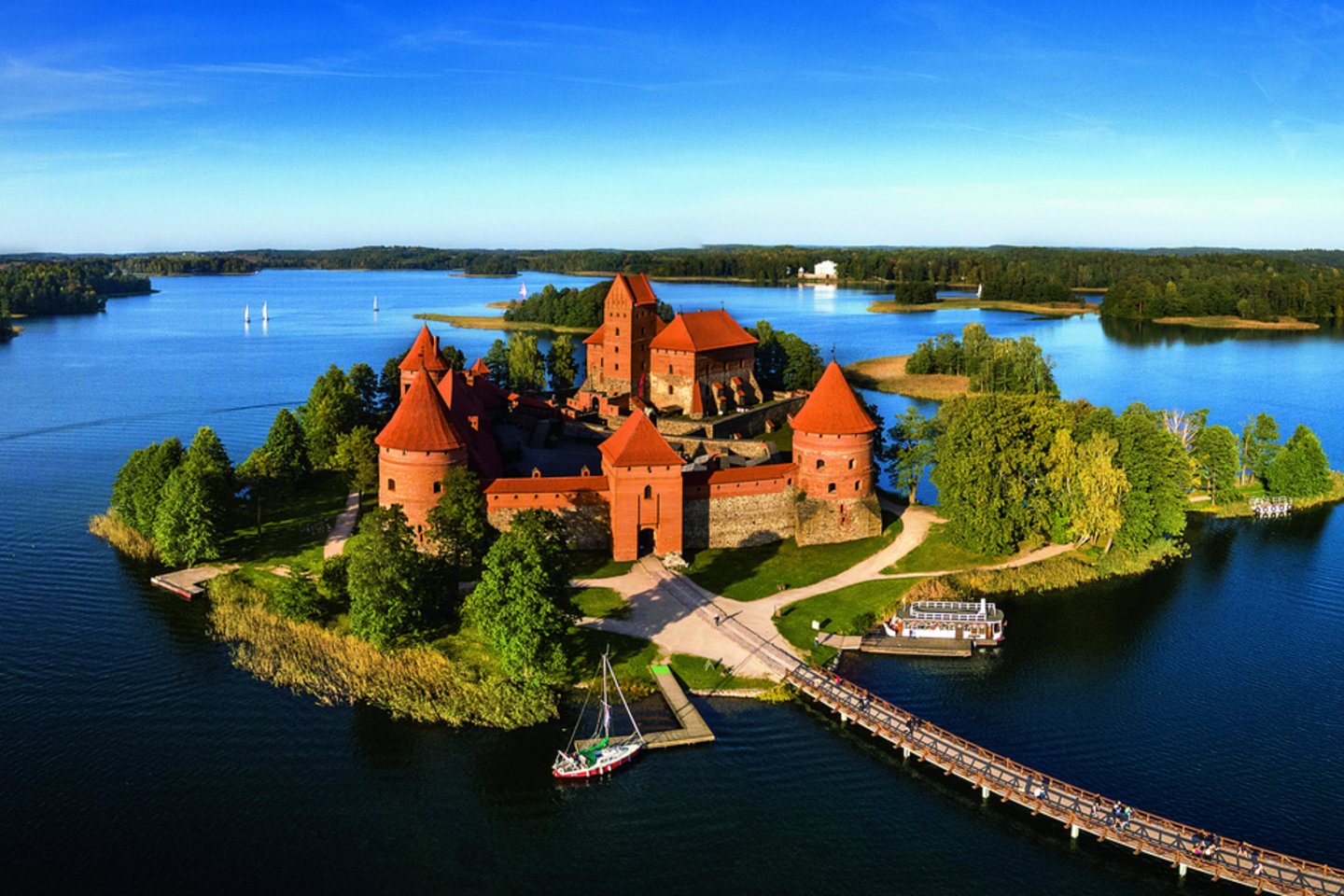 Trakai is good known not only because of historical and cultural heritage but also because of its magnifiecient nature. In order to preserve cultural monuments and nature in authentic natural environment, the Trakai Historical National and Aukstadvaris Regional Parks were founded. Trakai Historical National Park is the only one such a park in Euprope. The park contains unique nature, medieval architecture and ancient villages.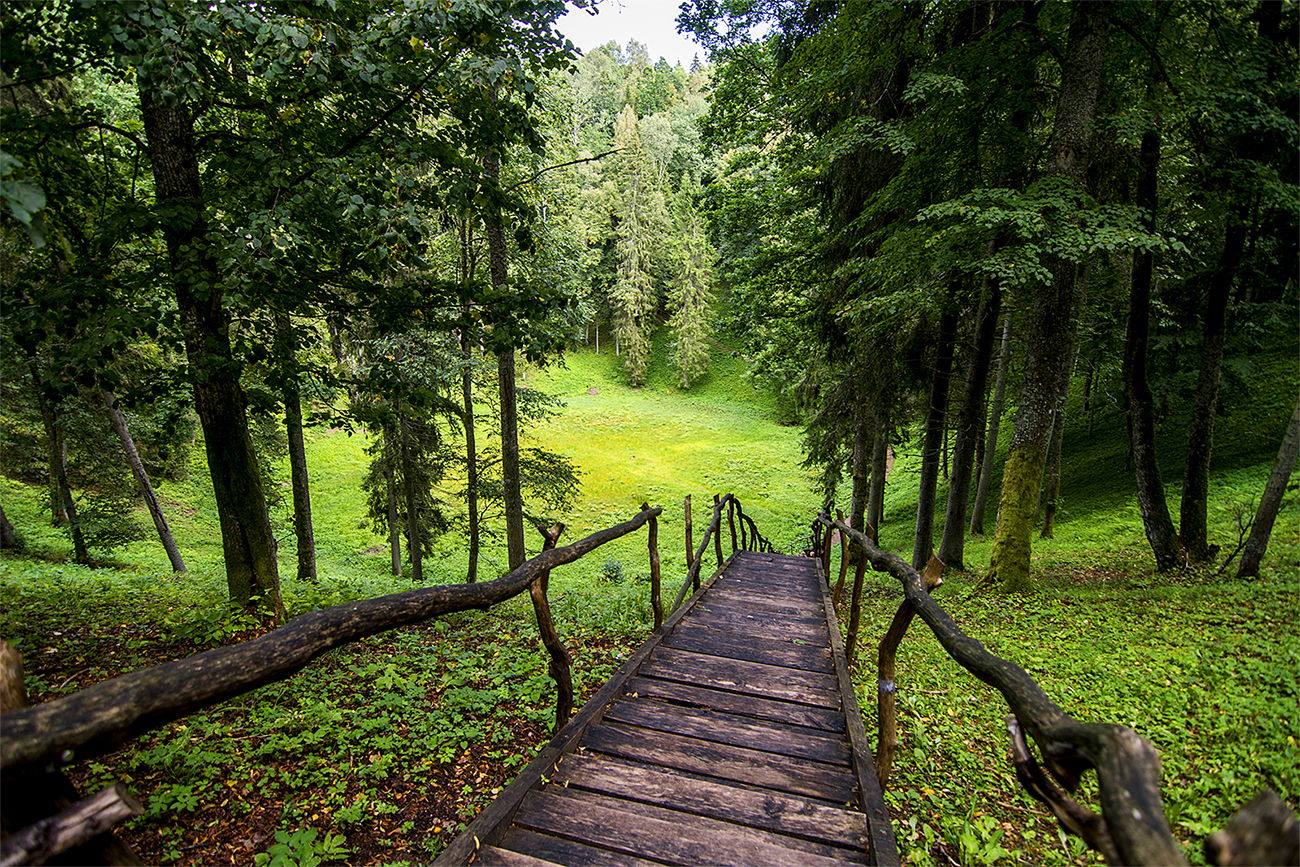 4. Perfect place for Active Holiday
Our walking, cycling or kayaking routes are interesting for parents and for children. These adventures will require not only sport abilities but also thinking skill but the most important that each such an experience will leave a lot of excitement for every family member.
𝐓𝐑𝐘: Sailing, Rowing, SUP-boards, Canoeing, Family tournament at Aukštadvaris karting track, Hot air balloon flights, Horse riding, hiking etc.
𝐕𝐈𝐒𝐈𝐓: Dino Park, Corn Maze Village (since July), The Alpaca farm, Adventures parks.
𝐍𝐢𝐠𝐡𝐭𝐭𝐢𝐦𝐞 𝐋𝐞𝐢𝐬𝐮𝐫𝐞 𝐀𝐜𝐭𝐢𝐯𝐢𝐞𝐭𝐢𝐞𝐬: https://bit.ly/3tPoLRw
* The new tourist route "Following the Trails of Karaite History". One of the greatest distinctive feature that makes Trakai so unique – Karaim community. It all started in around 1398 when Vytautas, the Grand Duke of Lithuania, brought some 380 families belonging to this ethnic group to Trakai after his victorious battle in Crimea in the 14th century. Traveling individually or with a group, you will visit ten sites, including ones you might not have known were even there. You will see traditional Karaim wooden architecture, admire the majestic historical sites. Visit the route map: https://bit.ly/3BBUY4c
We invite you to try the audio-tourist route "Talking History" which will be interesting for whole family. The objects of the route are marked with QR codes (next to them). After scanning the QR code by your smartphone and selecting one of the 6 languages (Lithuanian, English, German, Polish, Latvian or Russian), you will hear or will read information about particular place.
* Audio Tourist Route "Talking History" – 7 the most visited places in Trakai Old Town https://bit.ly/2R6mYcS
Thematic tourist routes to travel smartly on foot, by bicycle or by car around Trakai:
* "The treasury of sacral heritage of Trakai Region" https://bit.ly/32VAQJQ
More tourist routs trails find out on our website: https://bit.ly/3LQeAGo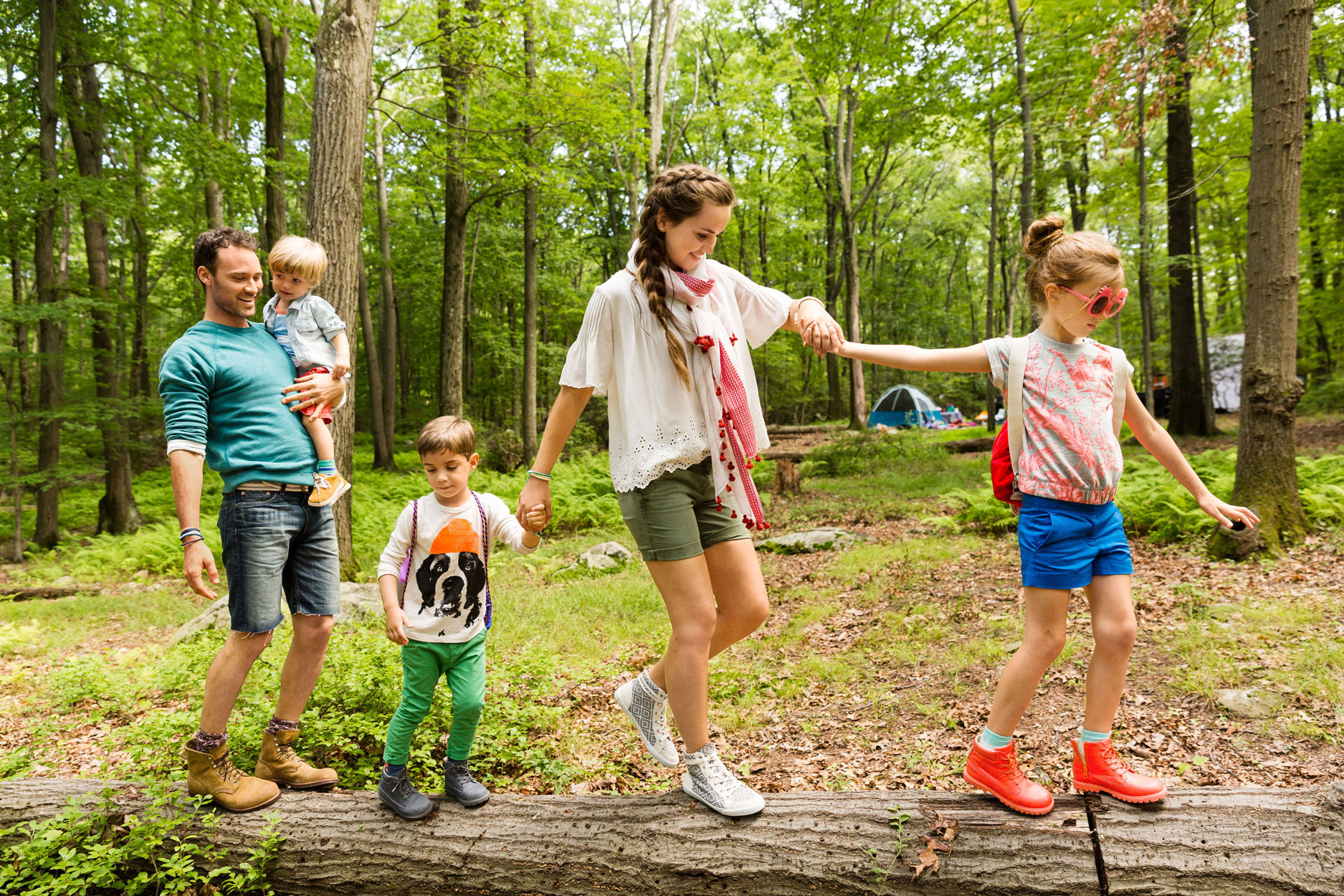 5. The Town full of Events
All year long we have a large number of events.
For example "Night at the Museum" Trakai History Museum have been organizing an annual event dedicated for the International Day of Museums (May 18) since 2006. When evening comes down the castle awakens from the centuries-long sleep – courtiers and their servants establish in the palace halls, knights clash their armour and swords in the courtyard and a township of artisans, merchants and innkeepers starts to horse all around the forecastle.
Trakai Town Feast "Trakai Summer" & International Wind-Instrument Orchestras Festival "Atataria Vamzdžiai". The festival programs consist of traditional sports, culture and events for children. It is a working town hall market, where the regional craftsmen and folk artists of Trakai present their products. The concert includes celebrities that have been invited and famous Lithuanian popular music, jazz and rock artists, plus performers of other music styles.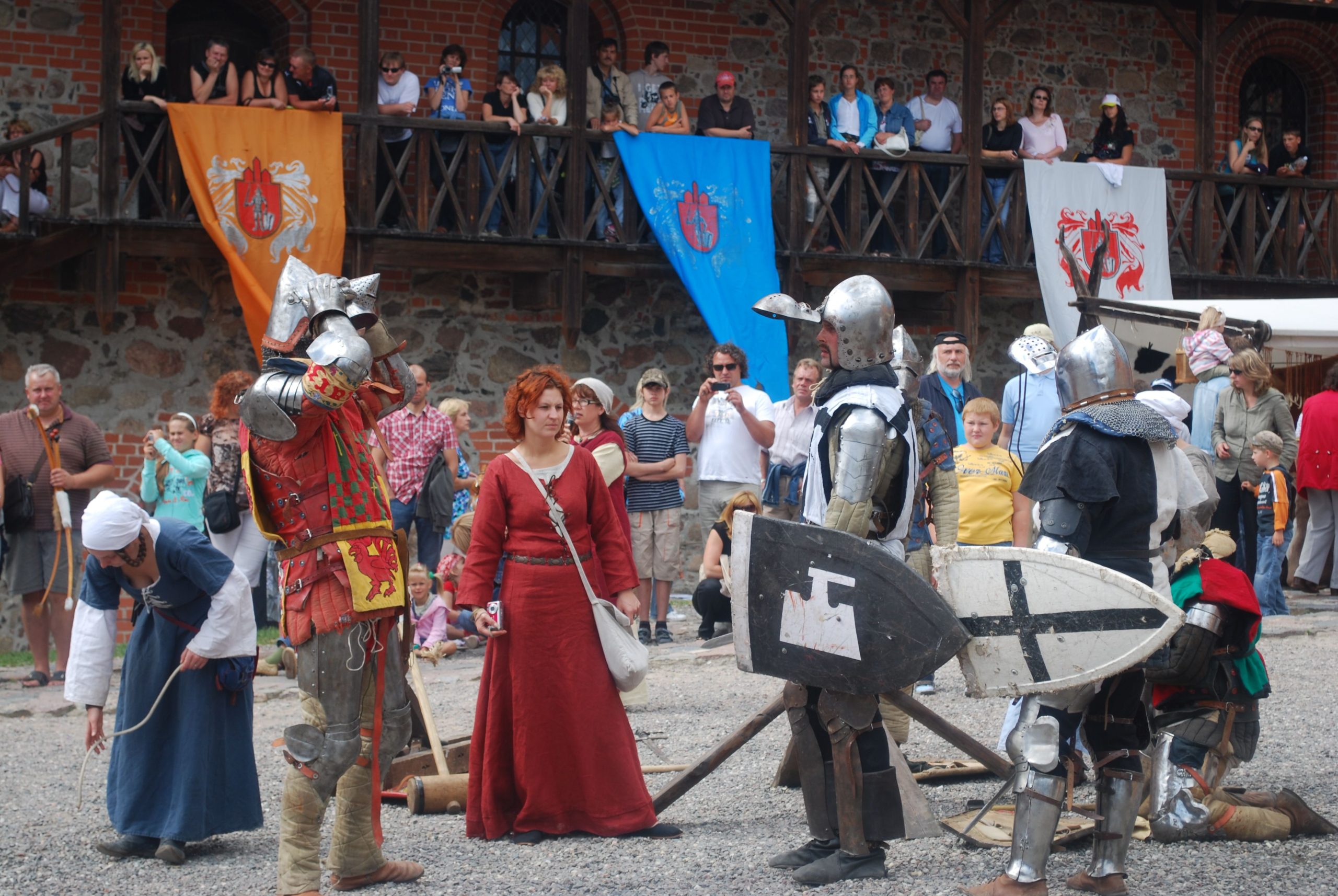 Medieval Festival at Trakai Island Castle. This two-day event features knight fights, concerts of medieval music and dance, folk-rock, theatrical representations; there are games and educative classes for children organized.
Jazz boating adventure on the lake Galvė featuring live jazz music. Or Chamber Music Concerts "Evenings in Užutrakis" at Užutrakis Manor Estate. You can listen concerts and enjoy the panoramic view of the Lake Galvė.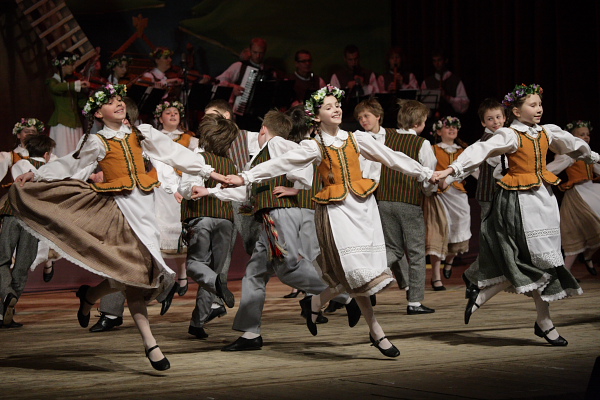 Cabbage Soup Fair at Kopūstinės Island. Colourful artisan's fair is organized on Kopūstinės Island on the occasion of Žolinė Feast (Assumption of the Blessed Virgin Mary), where concerts are held and culinary heritage is introduced.
All year long Trakai full of events: concerts, sport events or traditional craft markets. Follow us on www.trakai-visit.lt and don't miss upcoming events!