Explore Trakai in Fall. Three ideas for our favorite Autumn Walks
With Summer fading into Autumn, we have put together a list of Autumn Walks you can venture on to enjoy the beautiful colors that Autumn brings. Lift your spirits with the wonderful colors of Autumn and enjoy the unique conditions that this season can offer. Autumn at its best can offer superb walking conditions: Crisp weather, gorgeous scenery, and tranquillity.

This spectacular Autumn Walking route, which stretches through the forest, bogs, and lakes offers superb views of the Varnikai Reserve along the way. With the temperature drop of the autumn, the foliage of trees turns a picturesque range of colors providing a beautiful contrast and backdrop to the area. Autumn can be one of the most rewarding times of year to hike this route. https://bit.ly/3zQBFSf
Užutrakis Park
A great number of local and imported plants can be found in Užutrakis Manor Park. They include 38 species of indigenous Lithuanian trees, 54 species of imported trees and shrubs, and 400 species and forms of herbaceous plants. The walk is great all year round but especially spectacular in Autumn when the water reflects the bold and bright colors of the trees. You have the chance to encounter the rolling mists that pass over the park and manor and the beautiful seasonal palette that is created by the low sunsets and yellow-red-orange foliage. https://bit.ly/3FbV6cf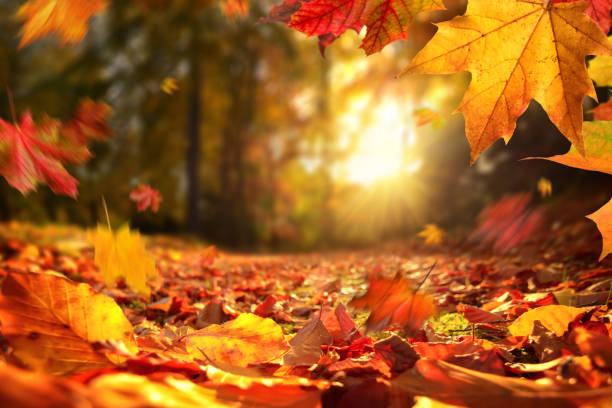 2. The Hill of Angels
This Autumn Walk offers a magnificent view of a landscape filled with forests and lakes. The majestic Trakai Castle, the lakes surrounding Trakai, Trakai Basilica of the Visitation of the Blessed Virgin Mary, the Orthodox St. Mary's Nativity Church, and other historic, cultural, and natural gems are visible in the distance. Early Autumn can often be a drier season, and on clear days the dropping temperatures can lead to a unique set of conditions, with the hills dusted by mist and the sound of crunching and rustling fall leaves. https://bit.ly/3kNDRpc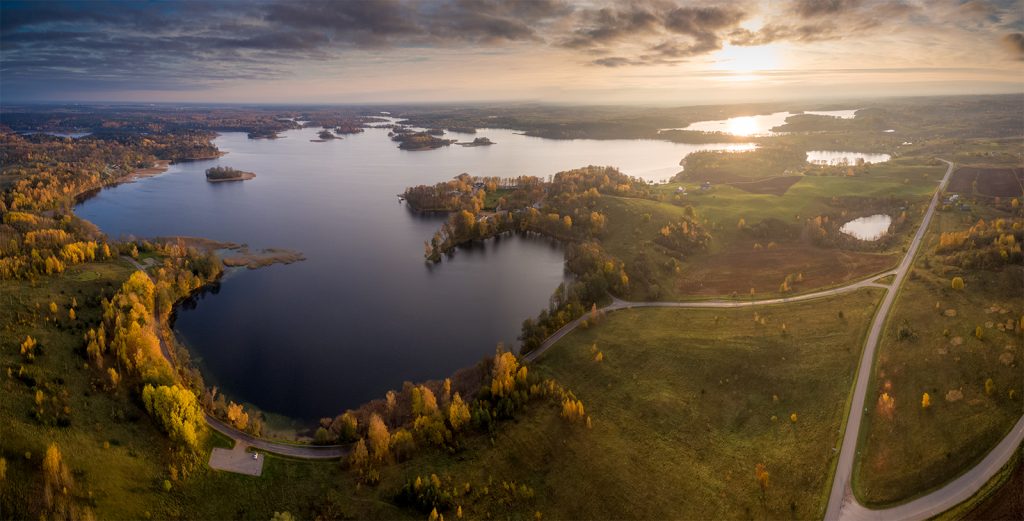 3. The Devil's Pit
The Devil's Pit is the 'queen' of the Lithuanian pits, surrounded by legends and myths. It has been proclaimed a geological natural monument of the Republic of Lithuania and is among the Top 100 of Europe's most-visited natural monuments. The Devil's Pit is a special mythological sacral place.
There are many deep pits in Lithuania. The Devil's Pit is the deepest: it is funnel-shaped and is about 40 metres deep. The regular circular upper pit diameter is 200 metres. The peat layer at the bottom of the Pit is about 10 metres tall bringing the total depth of the Pit to about 50 metres. It is believed that in ancient times the Pit was even deeper.