Trakai – the most charming place to visit at Christmas time
If you want to feel the authentic Christmas spirit during these holidays, you should visit Trakai town which will make you feel as if you were inside a fairytale.
The magnificent medieval Castle, frozen lakes, twinkling lights, snow-lined streets that will move you into world of fantasy. Combining these landmarks with the magic of Christmas leads to something out of a fairytale: a hypnotize sight full of wonder, lights and the good old joy of the season. If you want to spend your holiday witnessing the most authentic Christmas spirit, there's no better place than Trakai.
Medieval houses with decorated windows, enchanting nature, the picturesque small street seem taken straight out of a magical movie set. It's hard to overstate the beauty of this majestic gem of a city, especially when it's adorned with twinkling lights and lively markets lined with Christmas souvenirs.
This year Christmas Tree Lighting ceremony took a place on 4th December on survey ground in front of the Medieval Castle. One more Christmas tree rejoices Trakai visitors in front of Trakai Culture Manor (Vytauto str. 69).
You can visit Trakai no matter the season, but if you happen to travel during Christmas you'll be witness to something very special indeed.
We remind you that on the last Sunday of every month (28th November, 26th December) the entrance to Trakai Island Castle and Exhibition of Liturgical Art is free of charge.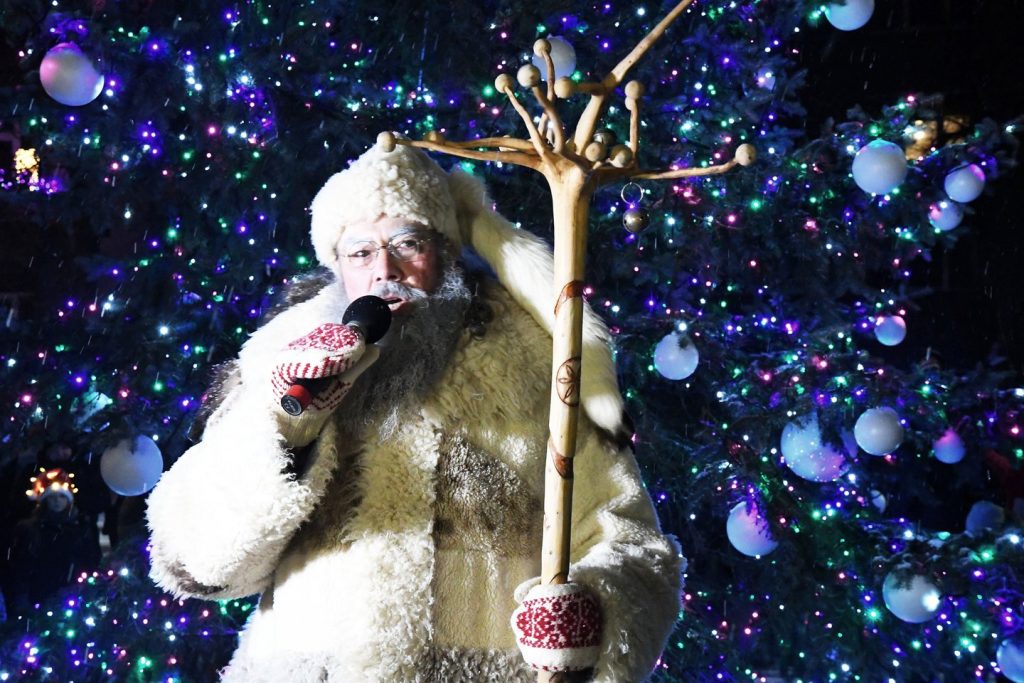 The city has become mysterious and magical like a forest fairytale in which you can meet a large bears family.
It is said that the bears were attracted to the Old Capital or the city of Vytautas the Great, by Kaleda (Lithuanian Santa), who landed in Trakai in his Christmas carriage. Kalėda assures that these bears are special, as they are descendants of the bears of the Grand Duke Vytautas the Great.
Vytautas' bears it's possible to meet on trees, benches and even by the main Christmas trees. They greet visitors at the entrance to the city, then suddenly appear on the main street and lead up to Survey Ground in front of the Trakai Castle.