Žolinė/Assumption Day Celebration and "Kopūstinė" Fair in Trakai
This is one of the most esteemed Virgin Mary's holy days, going to heaven. Lithuanian names for this holy day are "Žolinė", Herbal Holy Day and "Kopūstinė" (Ascension Feast or Cabbage Day). The names show that this day is associated with traditions of the Christian periods, marking the juncture of summer, autumn and winter, the completion of most important agricultural labors.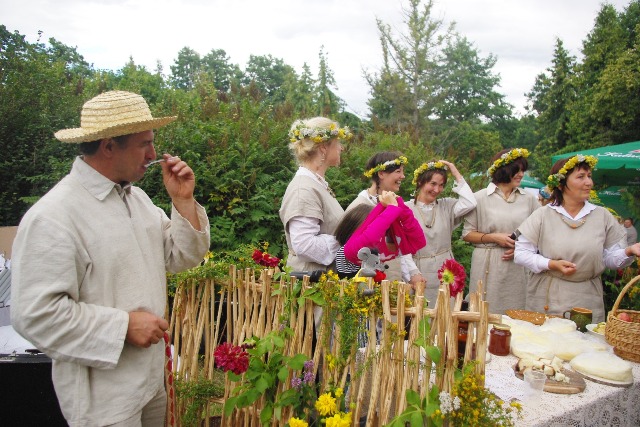 This day, everyone who goes to church carries herbs, blooming garden flowers, to be blessed. The herbal bouquets also contained ears of rye, barley, oats, sweet peas, cabbages, carrots and apples.
It was said that if on this day one did not hold herbs in church, the devil will give his tail to hold.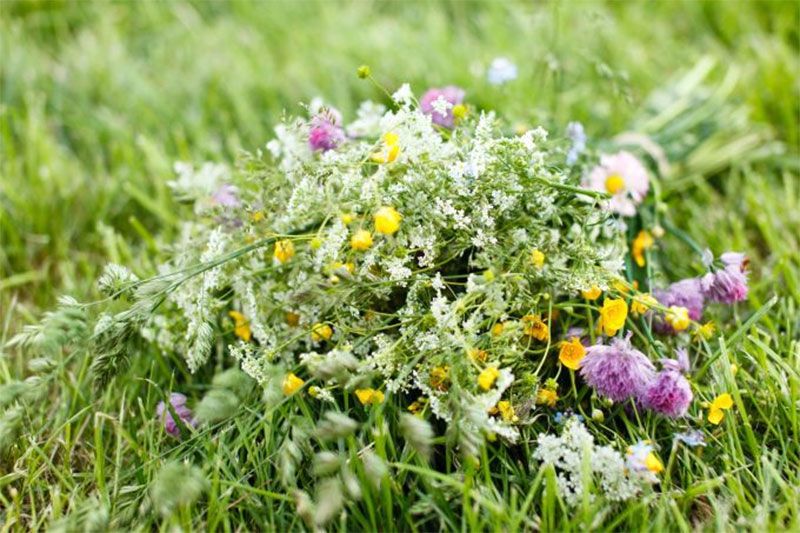 "Kopūstinė" Fair in Trakai
"Kopūstinė" (Ascension Feast or Cabbage Day) is a day of farewell to flowers and herbs, a celebration of the maturity of the harvest, satiation, and gratitude. This is the time of year when cabbages have evolved. It is important that they grow hard so that worms do not damage them. The fair takes place on an island between the town and the castle, often referred to by locals as Kopūstinė, because that's where the Karaites used to grow cabbage. Those who have been to Trakai during the Ascension Feast are well aware that Ascension in Trakai is not only about the Kopūstinė fair, but also about the Assumption of the Virgin Mary and the spectacular procession along the streets of Trakai. It is a celebration full of sacredness, community and thanksgiving.
12 – 15 August
10.00 -19.00 Kopūstinė Fair on Kopūstinės Island (nearby Trakai Island Castle)
(Colorful artisan's fair is organized on the occasion of Žolinė Feast where concerts are held and culinary heritage is introduced).
15 August
10.00 – 13.00 Celebration of Assumption Day in Trakai Basilica of the Visitation of the Blessed Virgin Mary (Biturės str. 5)
KOPŪSTINĖ
(area nearby the bridge to the Trakai Island Castle, Kopūstinė Island)
13.30 Opening ceremony (folk dances, concerts)
14.00-17.00 Master classes of traditional Lithuanian crafts
17.00 Culinary Heritage introducing and tasting – Traditional Cabbage Soup.